---
flexfi is a simple way to get the things you now and pay for them in installments. Choose "flexfi" at checkout
Description
Purewave 2
2 persons
130 x 110 x 190 cm
5 infrared emitters

 

Quartz + Magnesium
Heating power: 2250 W
Abachi wood bench and headrests
Exterior and interior in Canadian spruce
Secure glass door
Digital control panel
Chromotherapy LED
Bluetooth MP3 player + 2 speakers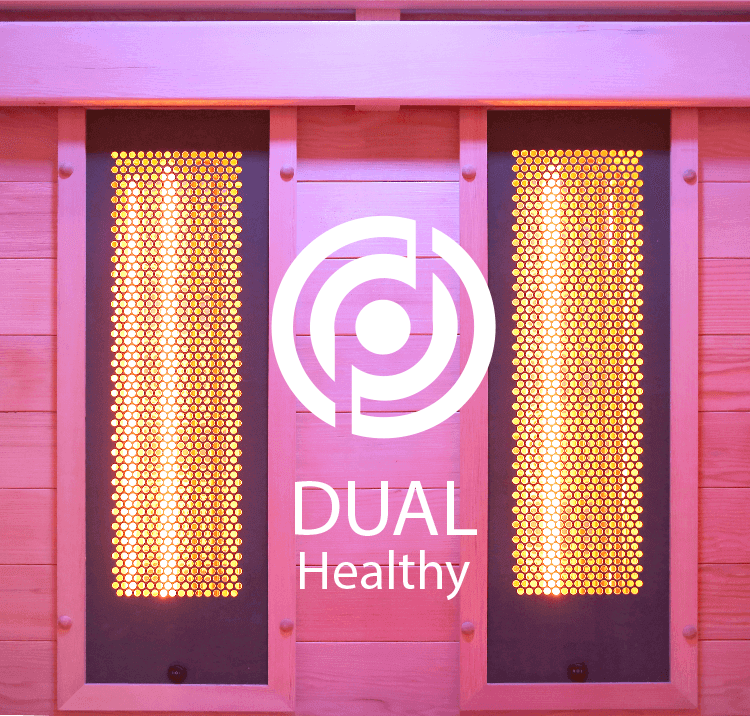 Dual Healthy Technology
DUAL HEALTHY TECHNOLOGY
The Dual Healthy sauna includes two types of infrared emitters, Magnesium and Full Spectrum Quartz, which are operated according to the desired results: one promotes sweating and detoxification of the skin, the other muscle and joints relaxation.
Heat in an infrared sauna is not as high as that in a steam sauna; temperature is between 40 and 60°C.
Holl's saunas use Abachi wood to ensure hygiene and comfort throughout their lives. The lower panels under the bench act on the legs.
LED Control panel + FM / USB / Bluetooth stereo audio system
Because comfort does not stop at the heat, The control panel allows you to set the desired temperature and shows the current temperature. It allows to control the temperature, start a timer, and manage the LED lights.
The integrated audio system allows you to listen to your favourite music, either by USB key or memory card, but also by bluetooth, or listen to the FM radio of your choice.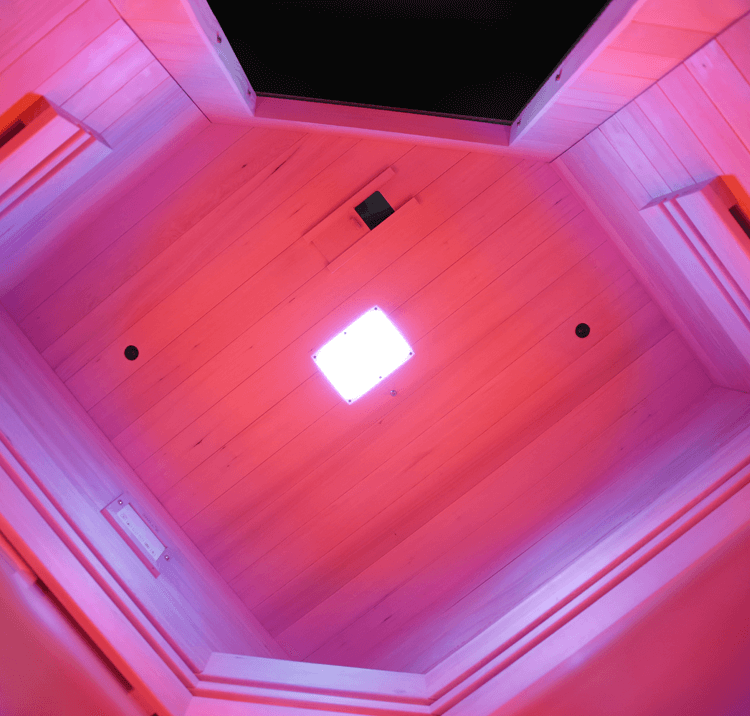 LED light atmosphere
LED chromotherapy allows you to create different moods during your sauna session. Soothing, invigorating, anti-stress.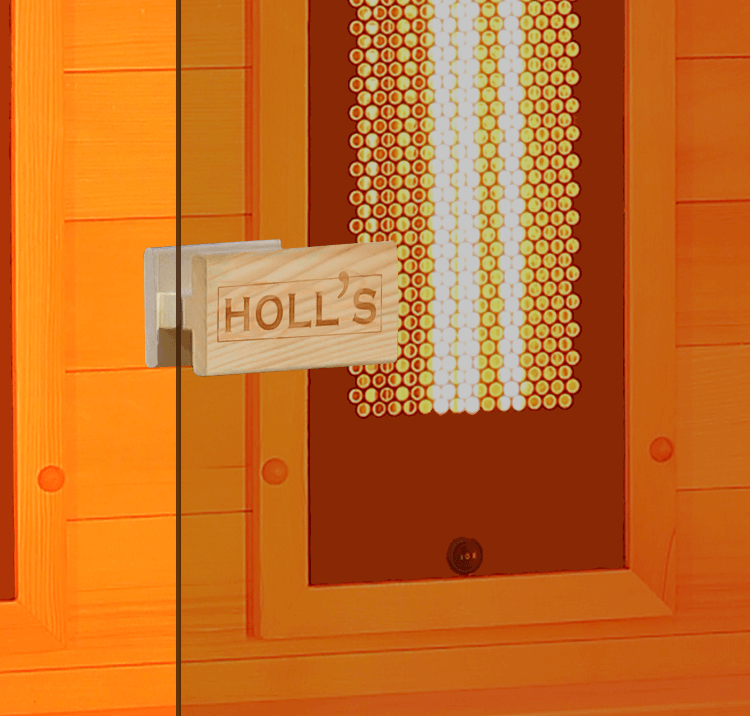 6mm secure glass door
Access to your sauna has never been easier. Holl's saunas doors are made of 6mm safety glass to guarantee insulation, comfort and safety. 



Payment & Security