---
flexfi is a simple way to get the things you now and pay for them in installments. Choose "flexfi" at checkout
Description
Eccolo- The Low Energy Sauna

6 persons
200 x 175 x 190 cm
Mineral wool insulation and vapour barrier
Abachi wood bench and headrests
Exterior made of red cedar and abachi wood
Sauna kit included (Thermometer, Bucket, Ladle, Hourglass)
Recommended stove 4.5 Kw
Secure glass door
Interior LED Chromotherapy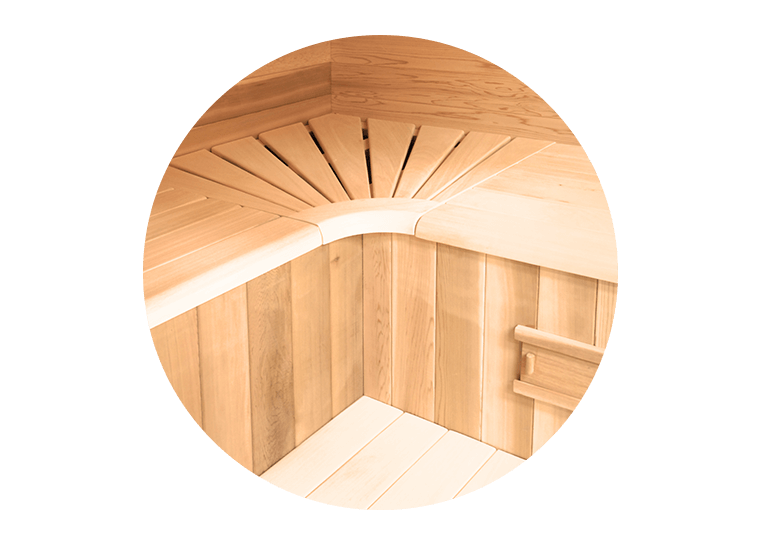 Minimum consumption, maximum comfort
All parameters have been studied to ensure the sauna conserves energy. Its walls are insulated and the space beneath the benches is enclosed for optimum insulation. Door opening and closing have been designed to avoid any heat loss. This economical sauna reaches 90°.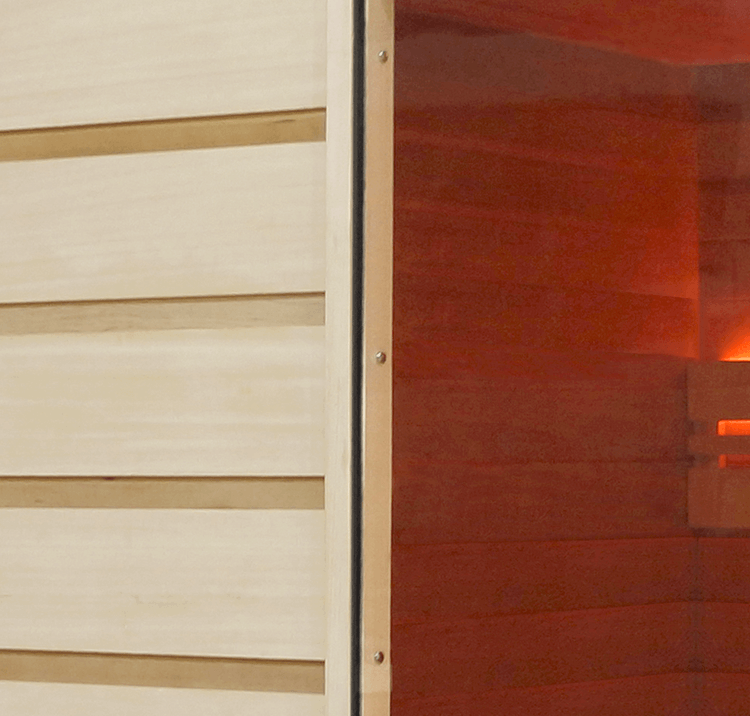 Optimum insulation, Minimal consumption
Everything has been designed for minimal energy consumption: particularly insulated walls, spaces under the closed benches and closing the door redesigned. The energy loss and the heated surface are then greatly reduced with ECCOLO.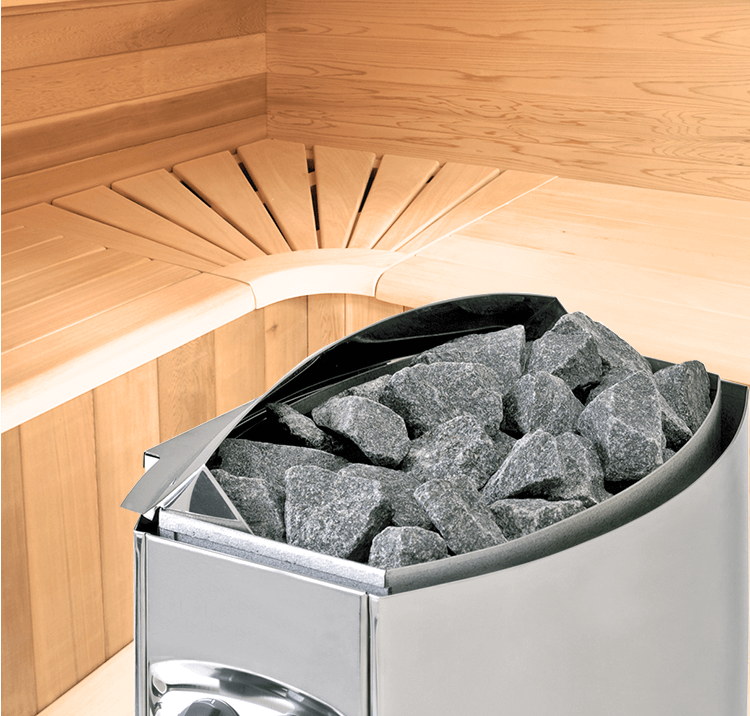 Steam Sauna
Steam technology is associated with this low-consumption sauna. Thus, the power consumption is halved while preserving the quality and well-being provided by the steam.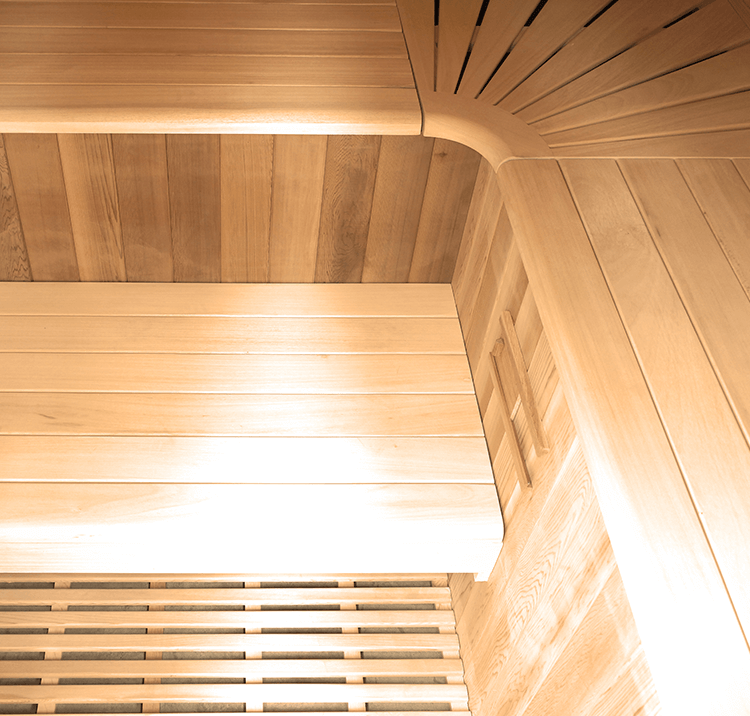 Different height levels
The traditional Eccolo sauna consists of two different heights. Thus, you can enjoy a moderate heat staying at the first level or a more intense heat at the second level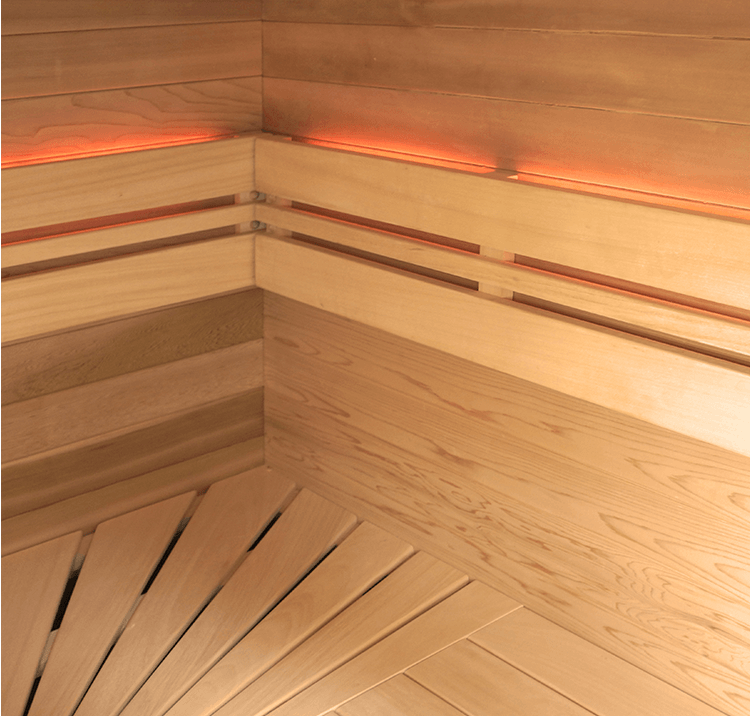 Premium Chromotherapy
Placed at the level of the headrests chromotherapy offers a change of color to create different atmospheres. Consisting of LED spots, it recreates all the colors of the spectrum. So plunge into soothing worlds.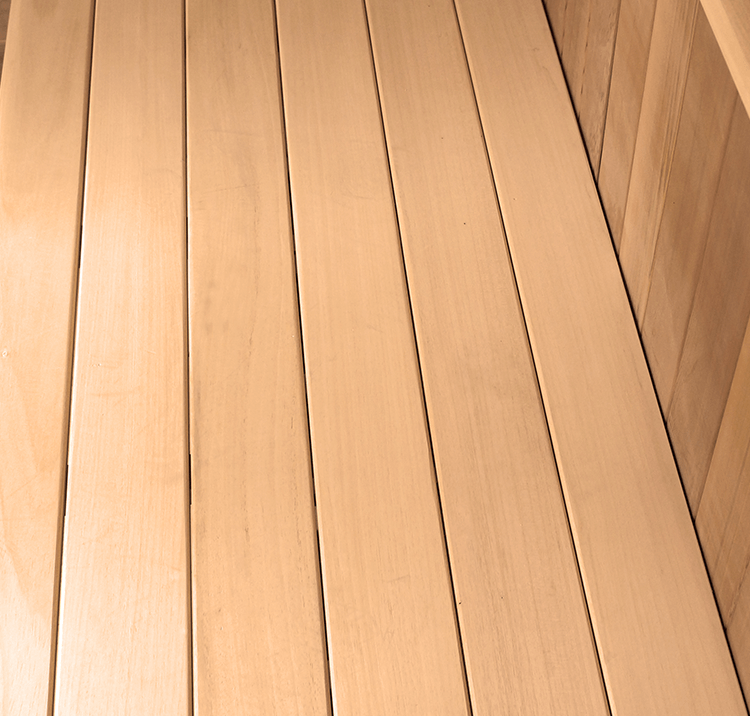 Solid wood
With a double thickness to ensure strong resistance and avoid any loss, Eccolo from HOLL'S uses solid woods respecting the Forest Stewardship Council, for sustainable management of forests.
Payment & Security